Proof Listen with Word's Read Aloud Function
Sit back and let your ears do the work
If you're a business owner, you write daily. Emails, notes, documents, blog posts, social media, you name it. It's your business, you've got to write it. Like many, you either stress over "its" versus "it's," or you don't. You write what you think is correct and if it isn't, you hope the reader can forgive you.
It seems a simple task to proofread your own work, however for most, it's not. In fact, it's painful. Many experts say you shouldn't proofread your own work, and here's why – you already know the story. Your mind will skip over typos and other errors, instead filling in the correct version. That's why it's usually better to have someone else proofread your work, however that's not always possible. Why not sit back and let your ears do the proofing?
Word's Read Aloud function is a nifty tool that can ease the pain of proofing your work. It's been around since Office 2003, and was known as Text-to-Speech. The Read Aloud function is much improved over previous versions. It can read your document out loud like an audio book. In addition, it highlights each word simultaneously as it's being read.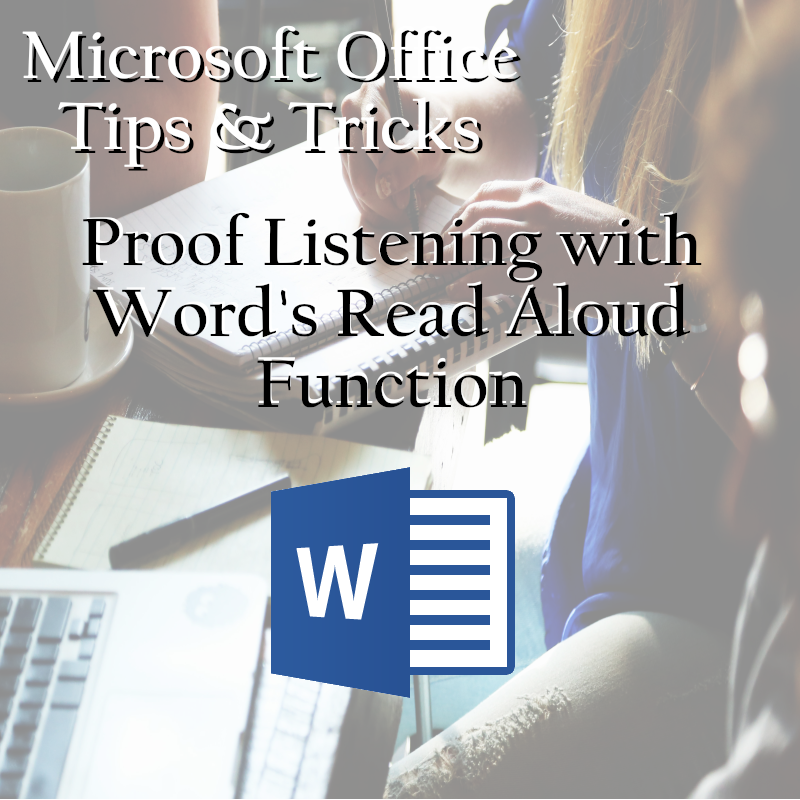 Get Started Using Word's Read Aloud Function
To use Word's Read Aloud function, just click Review > Read Aloud on the ribbon. Easier than that, simply press Ctrl+Alt+Space Bar and Word's Read Aloud will start automatically from wherever the cursor is positioned.
You can adjust the reading speed and change the voice pitch from the settings. Click the Settings button on the Read Aloud menu. If you have additional language packs installed, you can use the read Aloud function in the language of your choice. (Bonus tip: you can use Word's Read Aloud function to learn a new language!)
While Word's Read Aloud function isn't perfect, it's pretty close. If you prefer to not have someone else proof your work, the Read Aloud function is a great substitute. So grab a beverage, sit back and let the proof listening begin.